A few weeks ago I hosted another dinner party at my place. It started with the idea that I wanted to make the Korean Kimchi Fried Rice Volcano and a Swiss Charcuterie board and this is was we got in the end. You can find most recipes for the dishes I served on my blog or just simply click on the images or titles in this post 😀 So lets see what the menu consists of:
STARTERS
I followed my truted recipe but instead of the ginger syrup I wanted my friends to try black sesame soup. I made the black sesame soup with instant powder.
Vietnamese Fish Cake patty in Bao buns
My mom made the Vietnamese fish cake patties for these burgers and I think it was the best batch she's ever made! It was flavorful moist and simply delicious! Will have to ask her for the recipe to share with you guys!
I completely forgot to give these babies an egg wash when I put them in the oven! By the time I noticed the Melon Pans were already done and ready to be served but had no color. Nevertheless, I put the egg wash on top and popped them in the oven again.
Nedless to say that the egg wash made the top soggy again and needed more time in the oven. Keeping them longer in the oven made them a bit too dry and hard T_T but tastewise they were good! And I've made them once already and they were delicious!
It was a bit of a bummer that my friend's first experience with them wasn't the best. Normally the bread would have been super fluffy and moist though!
MAIN
This was sooo good! It's full of umami flavour and we ate it by taking seaweed paper and wrapping the rice in it! Emy started doing it because she prefers bland food but the additional crunch of the seaweed sheet was great! Super delicious!
SNACK
Swiss Charcuterie (made by my friends :3)
I told everyone to bring ONE favourite ingredient they would like to have on the charcuterie and somehow everyone went all out because my instructions didn't seem to have been clear xD! Everyone bought as much and whatever they liked at the supermarket. Maybe they thought the charcuterie board was the main or only dish.
I actually expected everyone to go to the supermarket across the street of my place before coming to my place at 18:00. However, everyone was such a examplementary student and properly prepared in advance!
DESSERT
My friend Michele really liked these. But I am not sure if I actually like Strawberry Daifuku Mochis in general. At first I thought it might have been my recipe's fault. But I tried all components separately (mochi, strawberry and red bean paste) and everything tasted good separately. It's a personal preference but I don't think I am a fan of mixing strawberry with red bean paste :/.
Snickers Cake for Thuy Linh
I wanted 3 different chocolate cakes with different colors on the inside to get an ombre effect and get different textures. Furthermore, I wanted to try out different baking methods. So the bottom was in the microwave, the middle part was made in the oven and the top cake was made in the air-fryer.
Verdict: I should have increased the amount of frosting to layer more of it one the cake. The peanut cream outside was amazing though! Super creamy, a good balance between sweet and salty and a rich peanut taste. The cakes themselves were ok. It's unfortunate that one cannot really try the cakes before assembling and serving them otherwise I would have made them differently. The recipes I used for the air-fryer and microwave did not convince me though.
(Ice Cream Mochi) I forgot to serve xD
I wasn't happy with them so I wasn't even sure if I wanted to serve them.
What I learned while making them: Definitely get ice cream with less heavy cream and sugar in them. While trying to wrap the mochi skin around the ice cream the ice cream not only melted quickly it was already soft to begin with (although it came straight out of the freezer). Hence making these was quite a hassle.
DRINKS
At first I wanted to prepare some tapioca pearls to serve bubble tea but then I decided against it because I was worried the tapioca pearls would make my friends too full to eat so I stuck with only serving the Thai milk tea from my recipe.
Our new Ionised Kangen Water/ Alkaline Water (Japanese)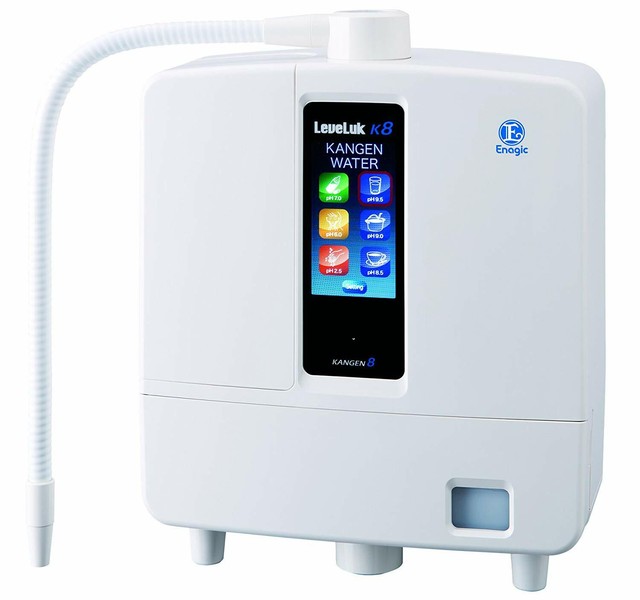 We just bought this but it basically is supposed to help with balancing your PH-level. I am too acidic so drinking more alkaline water should be better for me. You can DM me for more Infos.